Where do we go from here?

I have no idea what happened. Did it really happen? Did the Pats really look like any other team in the playoffs? Are people really saying the dynasty is done? Yes, yes, and (gulp) yes.

As I was sitting and watching the game with some friends I fell into the most painful and aggravating system of sports spectating. This is when you are simply creating scenarios in your head that put your team back into contention. When you say, "alright if they can get a touchdown here and make a quick stop and then a quick score, then this is a game again." Sometimes this happens (See: Lakers v. Celts game 4 2008; Sox v. Rays game 5 ALCS 2008; and Pats v. Raiders Division Champ. game 2002). Those were all games where you told yourself something great could happen and it did.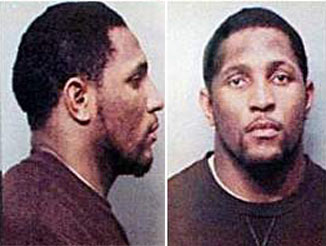 Have you seen this man? Oh yeah, he had 13 tackles on Sunday...

This time it was not to be. The Pats had nothing yesterday, they had no grasp on the past, they had no grasp on what it takes to win a playoff game. Unfortunately the Ravens did. They had a fantastic start then simply ran the ball 52 times and only threw it 10 times. 10 times!! That is absurd. The Raven start allowed them to hide their weaknesses: a weak passing game and unbalanced offense. Whereas the Pats slow start made it so that their weaknesses were exposed: a bad O-line that couldn't block a defense with their ears pinned back, a depleted core of skill position players, and a front seven that is mediocre at best.

The Pats are now left with a lot of questions, and more important they have lost many disciples. "In Bill we trust" is dying with every shaky draft pick and ornery press conference (Did anyone else Bill was a little touchy after the game?) The famous "5 year grace period" after a Championship is long gone. We are in year 6 since their last Super Bowl win. Which is quite shocking, I remember being somewhat uninspired by the last Super Bowl win. We were spoiled and we thought it would last forever. Sunday was the kick in the private parts that a lot of people needed. It is not going to last forever. Just ask 49er fans. Even Cowboy fans did have a playoff win in 12 years until this past weekend.

The Patriots are in a tight spot and in my mind I do not see them getting much better. I definitely do not see them getting enough talent to make another Super Bowl bid. The holes they have to fill are big and there are a lot of them. In my mind I would put them in this order:

1) Defense backfield- Cornerbacks got fried this year. They are old and have trouble covering. Even though they are old, they have no leadership back there. That is a bad combination.

2) Pass rush/ front 7- This might go hand in hand with #1. If the front 7 can create pressure then it makes the coverage in the secondary easier. If the secondary covers better it create more time to pressure the QB. Either way, these are things that need to be improved.

3) Offensive Line help- Brady was only sacked 16 times this year. However, he was also probably hit harder on numerous occasions than I can remember. Between his knee and the target on his back Brady had moments where he looked very different. The offensive line could see 4 new players next year. Sebastian Volmer seems to be a bright spot, and next year he could be the only returner. Lets hope the Pats do not go "bargain basement" to solve this issue.

4) Get your coordinators in order- The delegation of jobs needs to be clarified. Questions like, "who is calling the plays" and "who is the offensive coordinator" are not ones that get asked of Super Bowl Champs.



Steve Breaston. He would look good with a flying Elvis on his hat...

5) Receivers - Moss is getting older and seems to break down in the playoffs. 2007 and this season are evidence of that. We have no idea what Welker will be like, and he might not be back until mid-season next year. Ben Watson does not seem to be improving. Sam Aiken is a special teams player. Where does that leave us? The Pats have no sure things next year at receiver. What a difference a few years makes. Here is a list of Wide Receiver free agents, some are restricted:

Brandon Marshall- Not a guy you bring on while you try to figure things out. Too much of a headcase. But man he can play when he is happy (remind you of anyone?).

Vincent Jackson- Not a bad #2.

Miles Austin - Can't see Jerry Jones letting this one get away. Especially with Roy Williams sucking as much as he does.

Steve Breaston - A #3 in Arizona, could be ready to move up the ladder in New England.

6) A running game - This might go a long with getting a coordinator. Balance is key. Sure it is a passing league, but the lack of a run game made it hard for the Pats to hold a lead on the road. Back in the good old days of the aughts Antoine Smith could get you 4 yards in the fourth quarter and rack up some first downs to kill the game. They did not have that this year, and it cost them in Miami and Houston and Indianapolis. You do not need to go spend a ton of money on a guy, you just need to buy into running the ball a little bit.

Clearly the Pats have a lot to do. Let's hope they are ready to move forward and make changes. I sure hope they can